Electric Hot Water Repairs and Replacement
Need to install, service, or repair electric hot water system? Our skilled technicians can get this done for you in no time.
At Ken Hale Plumbing, we offer quality installation, servicing, and repair of electric hot water system all over Penrith & Blue Mountains Region. Our electric hot water repair services are carried out by only experienced professionals and are guaranteed to provide optimum satisfaction.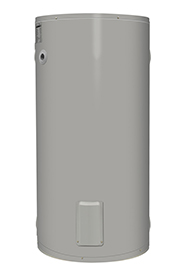 Our Electric Hot Water Repairs Service include
Electric hot water system installation
Electric hot water system servicing
Electric hot water system repair
We understand that a problem in the drainage can occur any time, therefore, we are always ready with our team to help. Our flexible timings fit in your routine. Value of your time and of your money is regarded the highest by us, hence, we strive to deliver value for your money as well as time.
How We Fix Your Electric Hot Water System
Inquiry
We check for signs or malfunctions or damage on the Electric Hot Water System.

Is there anything it is doing that it should not be doing?
Is there anything it is not doing that it should be doing?

Investigation
We then look for the cause of the problem.

Are there any components that need fixing?
Does anything need to be replaced altogether?
Is any wire burnt or fried?

Fixing
Once the cause of the problem is known, our technicians then move to make the required repairs.
Confirmation
After repairing the hot water system, our technicians make sure to test-run the hot water system in order to make sure everything is as should be. If this stage is not completed, then our job is not done.
We at Ken Hale Plumbing are a group that believes in perfection. To us, the job is not over until we can say it is perfect.