Block Drains
Is the drain taking way too long to let our water from your tub, or is the water not even draining all together? Fix all that with Ken Hale Plumbing's Blocked Drains Repair service.
Most likely the most popular plumbing issue faced by homeowners in Australia blocked drains can be a serious nightmare. They cause:
Unsanitary environment
Damage to the building structure
Inconvenience
Permanent drain damage
Flooding of affected areas
Irritation
Disruption or normal activities
Health hazards.
If not attended to on time, this seemingly little problem can get out of hand very quickly, and when this happens, it can get very expensive to fix. So don't let it get that bad? Fix that blocked drain today with Ken Hale Plumbing's Blocked Drains Repair services.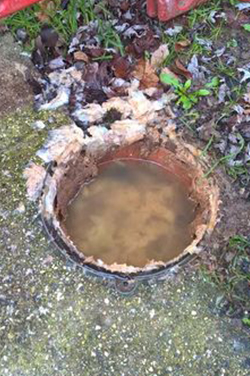 Our Blocked Drain Repair Service
At Ken Hale Plumbing, all our repair and installation solutions are designed with perfection in mind and our Blocked Drain Repair Service are not any different.
Designed by our expert team of professional technicians and consultants, our blocked drain repair services are a result of well thought-out and executed plans which were designed to provide the best possible solution.
How Our Solution Works
At Ken Hale Plumbing, our blocked drain repair services can be broken down into the following steps.
Inquiry
We find out all there need to know about the job. From your point of view, what would you say is the issue? What do you want us to do, and how do you want it done? These are important questions we ask and make sure to keep in mind throughout the entire process.
Examination
Our technicians carry out investigations of our own using our gadgets equipment to find out what the problem is on a professional level.
Location
We then determine the exact location where this fault lies. Using our modern equipment, no matter where the fault lies, we would have it discovered in no time.
Drafting and execution of the plan of action
Our expert technicians determine the approach best suited for the removal of the blockage, and once this approach is deemed perfect our technicians expertly execute the plan.
Confirmation
At Ken Hale Plumbing, we always make sure to confirm absolutely that the job has been completed before finally packing up. We do this in two ways:

Our expert tacticians check to see that the job is professionally completed and all functions are working perfectly.
We also ask the client to confirm that the job completed job meets your expectation.

If for any reason any of the two investigations proof negative, our technicians would work to fix even that too. At Ken Hale Plumbing, the job is not complete until it is perfect!

Recommendation
We don't stop at simply fixing your drain, however. We at Ken Hale Plumbing take our Blocked Drain Repair Services to another level. We provide the client with a brief analysis of why the drain was blocked in the first place, and provide you with useful suggestions on how to best prevent a reoccurrence of whatever caused the blockage.
Where Can This Service Be Used
For drainages both inside and outside buildings
Inside

Kitchens
Toilets
Bathrooms
Laundry

Outside

Irrigation channels
Stormwater drains
In both government and private facilities
Schools
Parks
Hospitals
Offices
Industries and warehouses
Homes