Excavation Services
Say goodbye to pipe visibility. Keep your pipes underground where it is safe and out-of-sight with Ken Hale Plumbing's Excavation Services.
With our excavation services, you can create an entire underground network of pipes, turning your plumbing system into a pipeline. Just give us a call at Ken Hale Plumbing today and we'd be on the way in no time.
Why Use Excavation Service
Underground plumbing is the preferred means of delivering water and gas over long distances
It reduces the risk of pipe damage
Underground pipes consume little to no space
Underground pipes require very little maintenance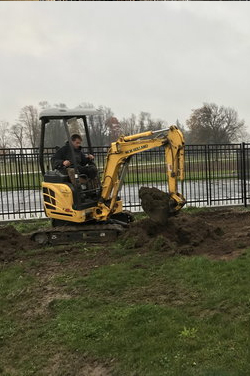 At Ken Hale Plumbing, our excavation services include the following services
Creation of underground plumbing systems
Creation of in-wall plumbing systems
Repair or replacement of underground or in-wall pipes pipes
Creation of underground drainage systems
Creation of stormwater retention systems
Why Choose Ken Hale Plumbing
At Ken Hale Plumbing, ours is a service of professionalism and perfection.
We only use the best and most recent tools and equipment.
Our technicians are certified, licenced, and experienced in the handling of the various modern plumbing systems.
We guarantee your satisfaction. At Ken Hale Plumbing, our job is not done until you are satisfied with it.